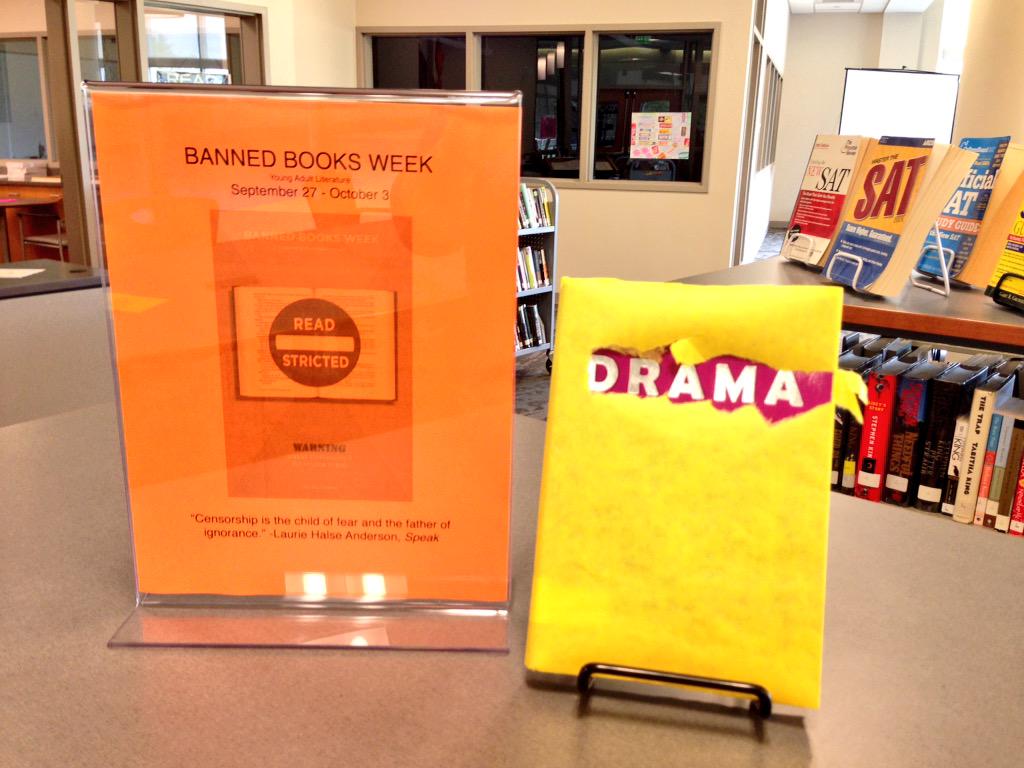 Thanks for Emily L for researching and putting together this display of frequently challenged young adult fiction.
Banned Books Week is observed during the last week of September to acknowledge attempts to remove books from classrooms and libraries. The theme this year is young adult fiction, often targeted in the name of protecting children and young adults from offensive language, sexual themes, violence, political viewpoints, and books that are "unsuited to any age group."
Exploring tough themes in fiction is a safe way for children and teens to learn about the world around them and build empathy for others. For those children and teens who have already been affected by the issues they read about, having access to fiction that reflects the world as they have experienced it can be reassuring and validating.
You don't have to like every book. You don't have to agree with every book. But celebrate your right to choose which books you read, and allow others to do the same.
The Absolutely True Diary of a Part-Time Indian by Sherman Alexie (F Ale)
Persepolis by Marjane Satrapi (GN F Sat)
The Bluest Eye by Toni Morrison (other books by Toni Morrison at F Mor)
The Kite Runner by Khaled Hosseini (F Hos)
The Perks of Being a Wallflower by Stephen Chbosky (F Chb)
Drama by Raina Telgemeier (GN F Tel)
Chinese Handcuffs by Chris Crutcher (other books by Chris Crutcher at F Cru and PBK C)
The Giver by Lois Lowry (F Low)
The House on Mango Street by Sandra Cisneros (F Cis)
Looking for Alaska by John Green (F Gre)
For more information, visit: